$

15.00
The Blessed Virgin Mary in the Life of the Church – Study Guide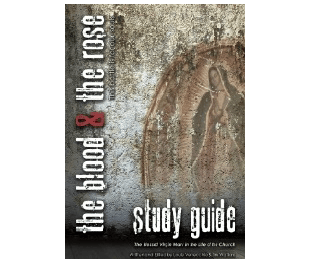 An excellent faith formation tool for both groups and individuals, this study guide is the perfect way to delve more deeply into the miraculous story of Our Lady of Guadalupe, to discover what it means to embrace the call to be a messenger eagle after the example of St. Juan Diego.
Along with the DVD, the study guide takes participants on a journey through Sacred Scripture and the Catechism of the Catholic Church to explore the Blessed Virgin Mary's place in the life of the Church, and more importantly, her place in the life of every human person, especially those who call her Son, "Lord."
The guide contains four easy to follow lessons, each of which include an insightful Introduction followed by five questions and suggested responses. Each lesson concludes with a question for reflection and a place for participants to record an action plan and a Mass intention that will help them put the wonderful discoveries they make to work in their life of faith.